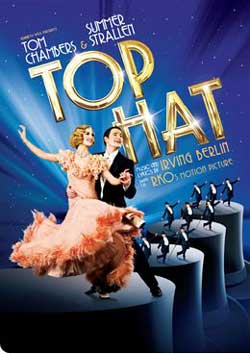 CSC helps Olivier Nominated Sound Design in Londons West End
After a successful tour of the UK, the tap-dancing magic of Fred Astaire and Ginger Rogers and Hollywood's golden age has been brought to Londons West End. Nominated for 7 Olivier awards, including Best Sound Design, the show is a celebration of 1930's song and dance, packed full of Irving Berlins Greatest Hits including "Top Hat", "Cheek to Cheek" and "Lets Face the Music and Dance". Sound design, by Gareth Owen, is based around an A-B speaker system and a Yamaha PM1D mixing system. Vast numbers of radio microphones are employed, including actors' tap shoes and special hat microphones, leaving the dual CSC system little time to rest keeping control of the desk scenes and effects changes, as well as click track playback and spot sound effects. Good luck to the show for the Oliver Awards!http://www.tophatonstage.com/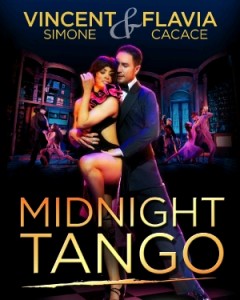 Tango Tour across the UK
After a sell-out run in Londons West End, Strictly Come Dancing stars Vincent Simone and Flavia Cacace return to the stage and are joined by ten of the finest tango dancers in the world, accompanied by internationally renowned tango band Tango Siempre. A music and dance driven show, the sound system consisting of an Avid Profile mixing system is accompanied by a dual CSC system, providing MIDI control over the desk and scene recall as well as providing on-stage and spot sound effects via RME Fireface 800 interfaces. http://www.midnighttango.co.uk/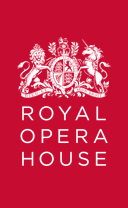 Not just plays and musicals: Opera with CSC
An iconic structure in Londons Convent Garden, the Royal Opera House continues its use of CSC to aid productions, such as the revival of Metamorphosis in the Linbury Theatre. CSC is being used to run 16-ch multi-track cues in a 12-ch PA setup plus 2 radio spot FX speakers. There are also 60 spot FX cues being triggered by the stage manager on a keyboard via MIDI triggers.http://www.roh.org.uk/productions/the-metamorphosis-by-arthur-pita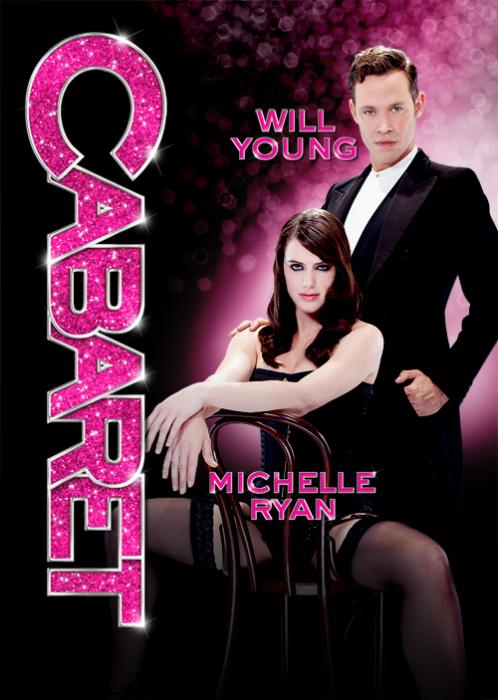 Willkommen, Bienvenue, Welcome!
Internationally celebrated singer/songwriter Will Young and acclaimed actress Michelle Ryan make their musical theatre debuts in the hugely anticipated re-imagining of Rufus Norris' double Olivier-award winning production of Cabaret. Following a National UK tour, and now at London's Savoy Theatre in the West End, Kander and Ebb's landmark musical turns Weimar Berlin of 1931 into a dark and sexually charged haven of decadence, at the heart of which the legendary Sally Bowles performs at the infamous Kit Kat Klub. Sound Design by Ben Harrison employs a dual CSC system for sound effects and click track playbacks duties.http://www.kenwright.com/index.php?id=873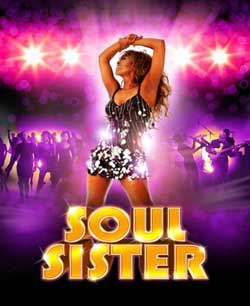 Simply the Best with CSC!
Direct from London's West End and now on a National UK tour, Soul Sister follows the highs and lows, passions and heartbreak, of Ike and Tina Turner as their careers soared and their marriage crumbled. Full of heart and soul, electrifying chorography, and stunning musical numbers such as "What's Love Got to do With It?", "Private Dancer" and "Simply the Best". Sound desing by Ben Harrison includes a D&B speaker system, Yamaha PM1D mixing and a dual CSC playback system. http://www.kenwright.com/index.php?id=1297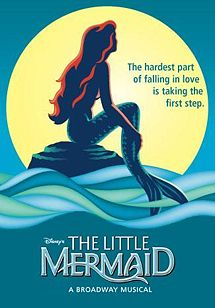 Little Mermaid Swims over to Europe
Now on stage in both Moscow and Utrecht, Disney's Little Mermaid takes to the stage in Europe. Controlled by a Digico SD7 in Russia and an Avid Venue system in The Netherlands, both productions include Shure Radio Microphone and D&B T10 speakers systems as well as dual CSC control and playback setups.http://musicals.nl/the-little-mermaid-home.asp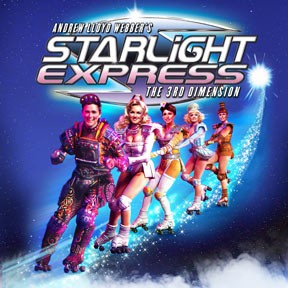 CSC Powers Steam, Diesel and Electric
Andrew Lloyd Webber's Starlight Express, a musical about a child and their train set, has been updated for another UK tour. With new orchestrations, arrangements and some new songs, the show continues its energetic pace on stage. Designed by Ben Harrison, the sound system includes 2 dual-CSC systems. One 24-output system lives in the pit, controlled by the MD to run the wealth of click tracks for the show - much of the new music requiring layers of electronic stabs and synth sounds in addition to the touring orchestra. A second 16-output system resides at FOH to provide sound effects and the famous "Voice of Control". This system is triggered by the DSM at side of stage and uses the new tRemote iPad based trigger list system.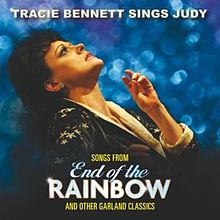 CSC on Broadway for Tony Nominated Sound Design
Focussing on the months leading up to her death in 1969, End of the Rainbow follows Judy Garland as she emabarks on a triumphant comeback. Following a Sydney premiere in 2005 and a UK West End run, this Broadway production at the Belasco Theatre features Tracie Bennetts "Electrifying Interpretation" of Judy Garland, with popular songs such as 'Somewhere Over the Rainbow'. Sound Design is by Gareth Owen and features an Avid Venue Mixing System, Sennheiser 3732 Microphones, D&B PA and a dual CSC system based on bootcamped MacMini computers and RME Fireface 800 interfaces. The show has been nominated for the 2012 Tony Awards for 'Best Sound Design of a Play' - Well done Gareth!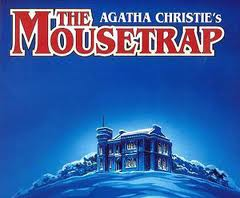 Worlds Longest Running show has refit with CSC
Now in its 60th year, the Mousetrap is the longest running show, of any kind, in the world. And for the last 34 years the show has lived in its current home at the St Martins theatre in Londons West End. Since then the show has seen many changes, not just actors, but even the set and technical aspects of the show have changed. Starting life using mechanical sound effects, then later phonograph, then reel to reel, then CD, and now finally computer, the show is consistently brought up to date. For this refit a new CSC playback system has been installed, and all the original sound effects cleaned up, as well as all-new atmospheres and music cues. Read the full story here.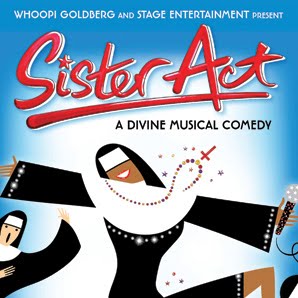 Sister Act opens in Milan and Tours the UK with CSC
Touring the UK from September 2011, Sister Act tells the story of disco diva Deloris Van Cartier who witnesses a murder and is placed in police protection in the one place the cops are sure she wont be found - a convent. The show follows Deloris and her antics as she tranforms the Convent choir, upsets the Mother Superior, and forms longlasting bonds with her newfound friends. Packed with funk, soul and disco style songs the show has proved a feel good outing for individuals and families alike. Sound designer Gareth Owen specc'ed a dual CSC system for the show, in a design replicated on both the UK tour and in Milan.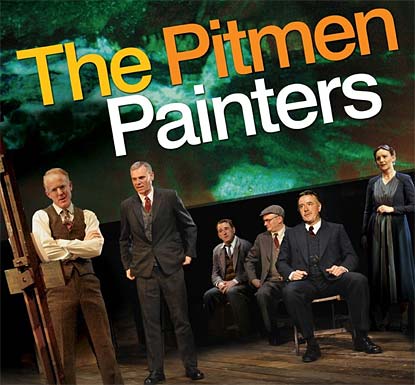 Mixing Coal and Art: The Evening Classes to change their Life
Following celebrated seasons at Newcastle Live Theatre, the National Theatre and on Broadway, Lee Hall's The Pitmen Painters is now enjoying a West End season running in London's Duchess Theatre. The show is a humorous, deeply moving and timely look at art, class and politics, following a group of miners who hired a professor to teach an art appreciation evening class. Emerging as the best value playback solution for the production, Sound designer Martin Hogdson moved the current show to CSC and was impressed, with the new Timeline view and how quickly multitrack surround sound cues could be edited and manipulated on the fly, giving the audience a true sense of the miners day to day life before reverting back to their escape in art. http://www.nationaltheatre.org.uk/pitmen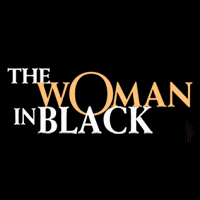 New Technology for the Woman still scaring audiences since 1989
With over 20 years in the West End, the Woman In Black has become one of Londons most sucessful and long running plays. In that time the sound system has seen many changes, with playback ranging from Vinyl to Reel to Reel to MiniDisc and now the transition to a computer based system. Replacing the 6 MiniDisc players is a dual CSC based computer system and an 01V96 mixing console. Originally redesigned for the UK tour earlier this year, the system now installed at the Fortune Theatre in the West End allows for consistent playback and more exciting surround sound effects, as well as an opportunity to clean up some of the original (and unique) sound effects. Other changes include new Tannoy V300 and EAW surround speakers as well as the shift to a DSM controlled show. Redesign by Gareth Owen, www.garethowensound.com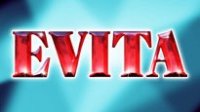 Helping the Leader of the People
Bill Kenwright's production of Evita continues to tour this year on to countries such as Greece, Italy and Germany as part of planned tour dates. The sound system has been redesigned for this leg of the journey and now includes a fully redundant CSC sound effect and click track playback system. Although touring a large band, the show still includes a large amount of click track material, all of which is triggered by the software's External Trigger List by the MD. Sound effects are fired by the sound operator using recessed buttons mounted in the shows Yamaha CS1D control surface. Touring a dual computer system vastly cuts down touring equipment requirements whilst retaining the backup and redundancy required by professional productions.